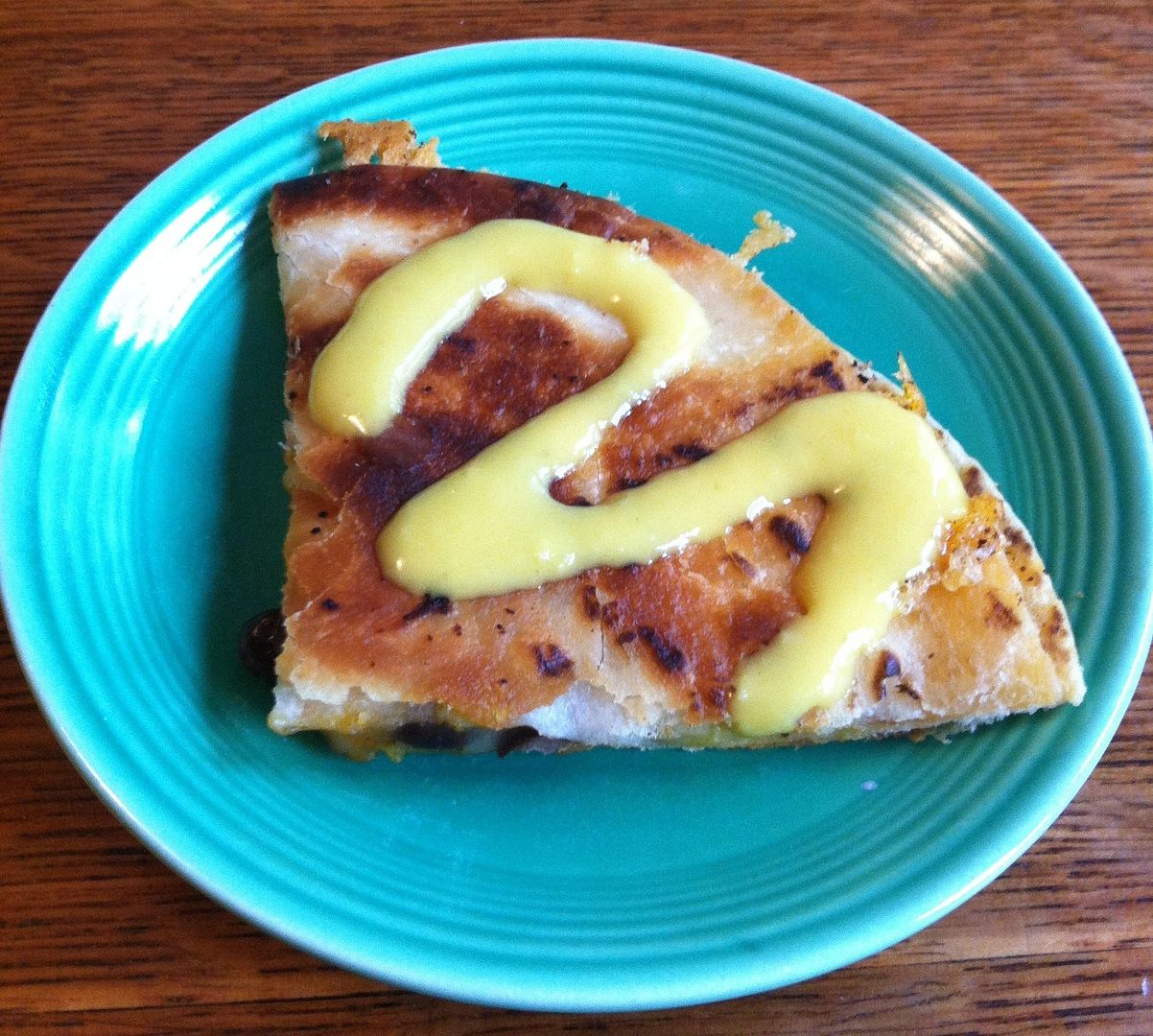 I'm from eastern Arkansas. And like most eastern Arkansans, I love Pancho's. Pancho's is a Mexican restaurant in West Memphis that has been there for nearly 60 years, which is frankly amazing. It's not authentic, but it is awfully good, especially if you have an emotional attachment to it like I do.
One of the things that makes Pancho's so good (other than the wonderful cheese dip) is the Tropicale dressing. They toss their shredded iceberg with it, and put it on any number of dishes. It's sweet, tart, tangy, and savory all at the same time. Tropicale dressing isn't easy to find; I haven't seen it for sale in years, though I understand you can find it in West Memphis and Memphis. But luckily it's not hard to make. This is my copycat recipe.
1 cup vegetable oil
1 cup yellow mustard
1 cup white vinegar
1 large onion, diced
1/3 cup sugar
1 tbsp salt
1-2 large oregano leaves
We keep an oregano plant handy, but of course a teaspoon of dried oregano will work nicely. Some green onion will make it closer to the original color, too. I also like to put a couple tablespoons of lime juice in it, though that makes it taste less like the original version. Add all the ingredients to a quart and a half jar or other large vessel, and go after it with a stick blender. Or use a food processor. Don't double the recipe if you're using a food processor, it'll make quite a mess.
This is a standard Mexican food adjunct at my house, along with sour cream, cheese, onions, cilantro and Cholula. It's good on nearly anything. It also will keep for several months in the refrigerator.  We keep ours in an old mustard bottle, which makes it easy to use.